Sorry, but
Monster Jam
is either no longer playing at
Royal Farms Arena
, 201 W Baltimore St,
Baltimore, Maryland
or tickets have already sold out.
Enjoy the sheer excitement of roaring thunder from monster trucks at the Monster Jam. Children and adults alike can enjoy the thrills of watching oversized trucks jumping over cars and maneuvering through dirt tracks. These fierce monster vehicles excite the crowd and make dust fly. It is a loud, lively, and incredibly fun venue that brings out the boys in grown men and is a fun outing for all members of the household.
Brightly painted monster vehicles with explosive designs are sure to catch the eye of all attendees. Freestyle runs let drivers show the audience what the monster truck can do. The tricks and stunts captivate the full attention of the audience. Photo opportunities are also available as the vehicles wait to take their place on the track or while the trucks pause between performing tricks.
03/26/2014
Gary
from United States of America
attended
Monster Jam
on February 24, 2013 in Resch Center, Green Bay
I took my two daughters ages 8 & 10. Expecting to leave early, their girly girls. Well all I can say is awesome. They talk about MAX-D on a daily basis. Excellent family event.
Venue:
Not a bad seat in the house.
03/08/2014
Taylor Houston
from United States of America
attended
Monster Jam
on March 07, 2013 in Pensacola Bay Center, Pensacola
i liked it but i thought they were going to get hurt because that was my first time there to see it my brother brought me my sister and his feonsa
Important
We are a resale marketplace, not the ticket seller. Prices are set by third-party sellers and may be below or above face value.
200% Guarantee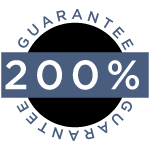 We stand behind you 200%. We safeguard your transaction. You will receive a
200% refund
for your tickets if:
Your order was accepted but not delivered by the seller.
Your order was accepted but not shipped in time for the event.
Your tickets were not valid for entry.(1)
But we do not stop there. You also have our
100% Money Back Guarantee
if:
Your event is cancelled and is not rescheduled.(2)
Notes:
Verifiable proof must be provided in letter form from the venue. Written or stamped "voids" do not constitute verifiable proof.
100% refund for a cancelled event does not include shipping.
Venue Information
- Royal Farms Arena

- 201 W Baltimore St, Baltimore, Maryland.
Monster Jam at other Venues in US
---
Monster Jam Internationally
---